Ryan Vogt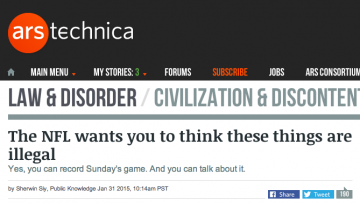 By Ryan Vogt on February 1, 2015
This article by Sherwin Siy is an amusing piece looking at the NFL's copyright warnings, in light of "The Big Game" today. You may not make comments on this post I've written without my explicit consent. …which you can only get by giving me a cookie. And it better be oatmeal raisin (the best cookie), not that […]

By Ryan Vogt on January 30, 2015
There was a great article published today in Science about mathematicians, where their funding comes from, and how it affects the research they do (and I'll unabashedly say that I think mathematics is one of the most beautiful forms of creativity in the world 🙂 ). This article also serves as an interesting follow-up to my earlier […]
By Ryan Vogt on January 29, 2015
We've been hearing for a long time about NSA surveillance online. Turns out, our own CSE was at it as well. Not so much a constraint on online creativity, but certainly the monitoring of online creativity. Cheers!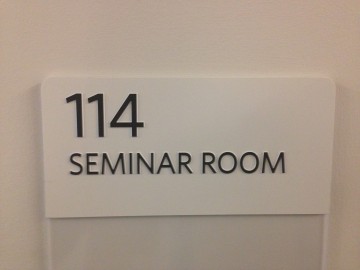 By Ryan Vogt on January 28, 2015
I saw some raised eyebrows last week when I said that I could tell, in the Google v Oracle case, that two different programmers had touched the nine lines of code in question (one had written most, and another had come in to fix a minor bug), despite this never being (as far as I can […]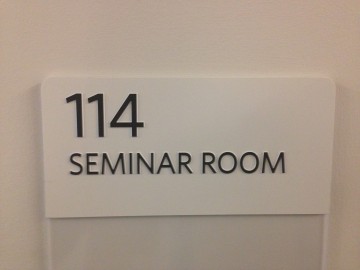 By Ryan Vogt on January 28, 2015
A very interesting short piece about the recent surge in open-access journals. As a bit of background about the "traditional" and "open" manners of publishing scientific papers: In the traditional form, authors have their work reviewed; if accepted, it is published for free (or some relatively nominal charge to the author). There are often ads in journals […]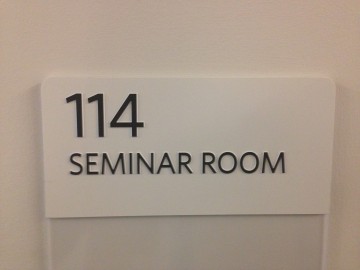 By Ryan Vogt on January 27, 2015
Today in class, we talked briefly about artificial intelligence (AI) and what it means for creativity. I thought this article that I saw yesterday comparing the smartness and creativity of humans and AIs (and, more importantly, the author's vision of where AI is headed) would be a cool (if lengthy) read. http://waitbutwhy.com/2015/01/artificial-intelligence-revolution-1.html Cheers!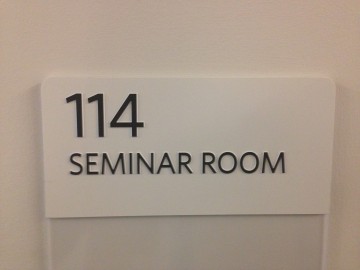 By Ryan Vogt on January 22, 2015
Here are the slides from my presentation on 20 January 2015, in case anyone wanted them. Cheers! Weekly Student-Hour: 20 January 2015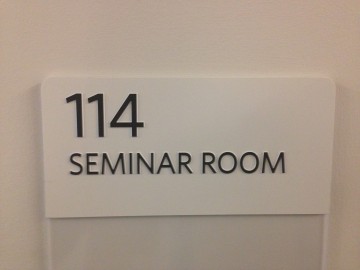 By Ryan Vogt on January 20, 2015
Just to expand on today's brief discussion of the rather circular nature of government support for cryptographic software (and to a lesser extent, new technology in general): 1976: After the NBS (National Bureau of Standards) consulted with the NSA, the NSA made a slight modification to the forthcoming DES standard. For years there was significant […]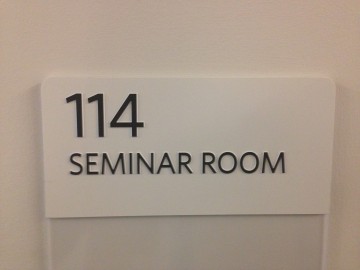 By Ryan Vogt on January 18, 2015
Hello, My name is Ryan, and I'm taking the first "student-hour" of the semester (feel free to bring fruit to throw). The topic is going to be: Open Source Licensing and Other Examples of Open Source. There's just one reading: Jacobsen v Katzer. Sorry about getting it out so close to Tuesday's class, but it's […]